PLAY IT RIGHT
LIFE'S A GAME
Where the Grass is Always Greener
THIS LAWN IS YOUR LAWN. CHECK IT OUT.
Reservations available for up to eleven people per lawn. Book for 60, 90 or 120 minutes.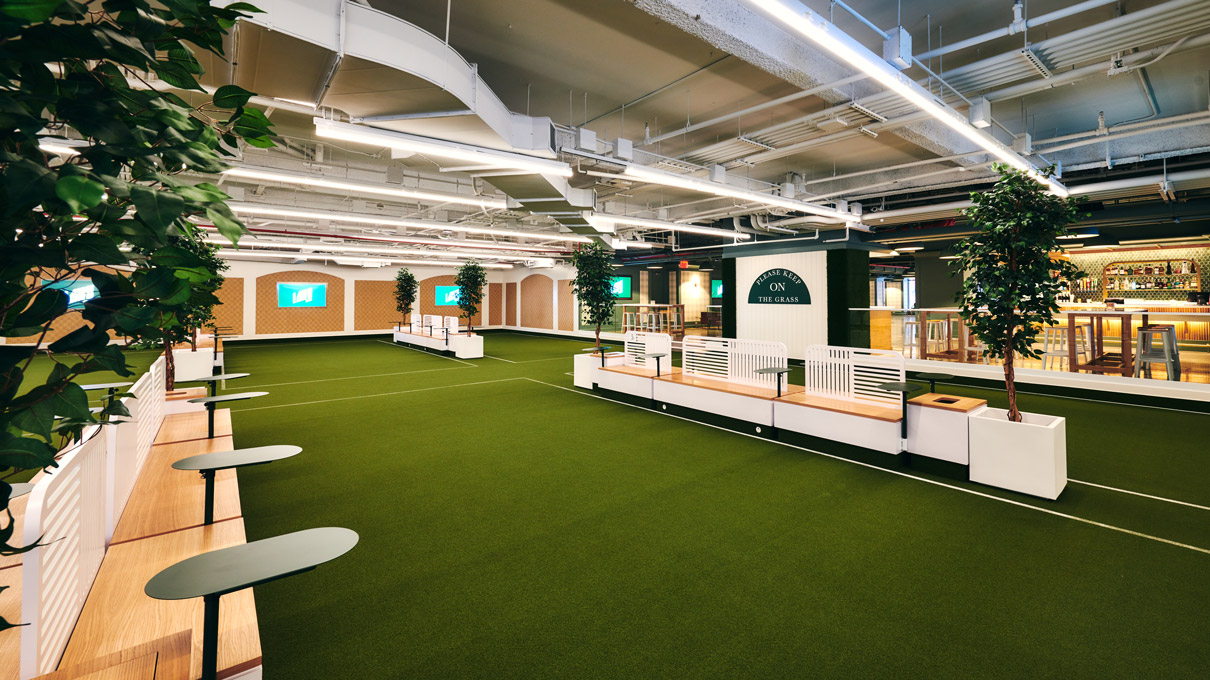 Highest-quality game equipment, large screen televisions, big bench seating, and F&B service on call.
Lawncierges make your leisure time the best time. Want a new game set up? Need a ruling on the field? Maybe some playing tips? Your Lawncierge is standing by.
In addition to lawns, the club offers regulation-size shuffleboard courts and putting pool greens. Book these like you would a lawn.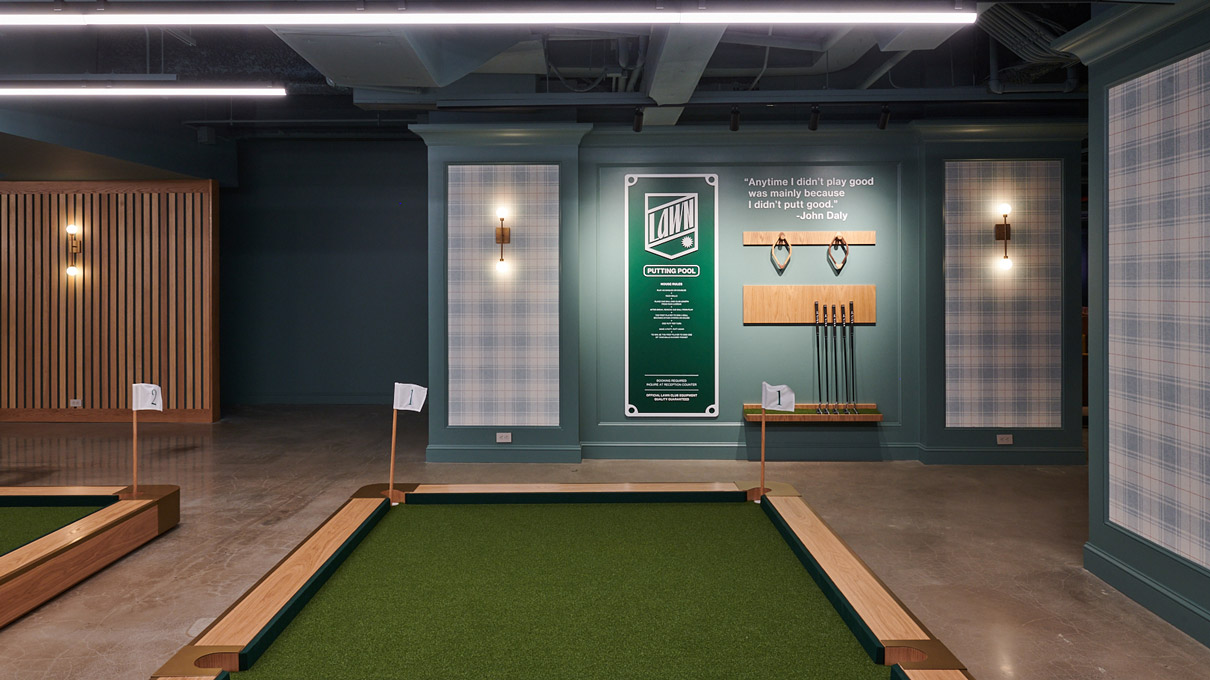 Drinks & Food
Lawn Sustenance
One-handed dining and superb drinks, with menus crafted for eating-while-playing. Service available on the lawn and in the clubhouse.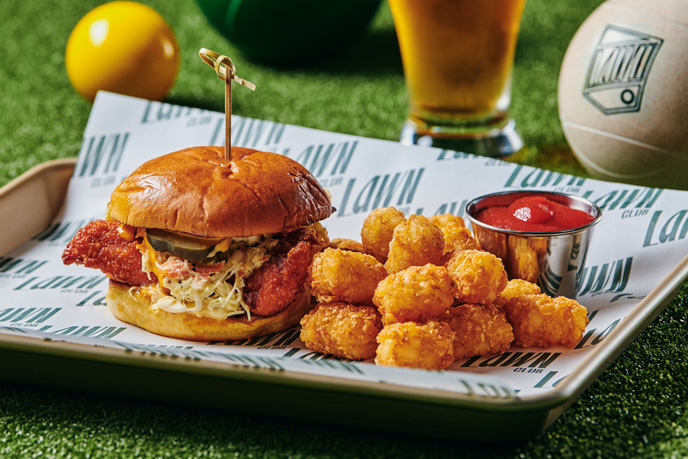 Private Events
Party on the lawn
Lawn Club is the destination for your next get-together. However big the party, we can effortlessly tailor packages to suit your leisure needs.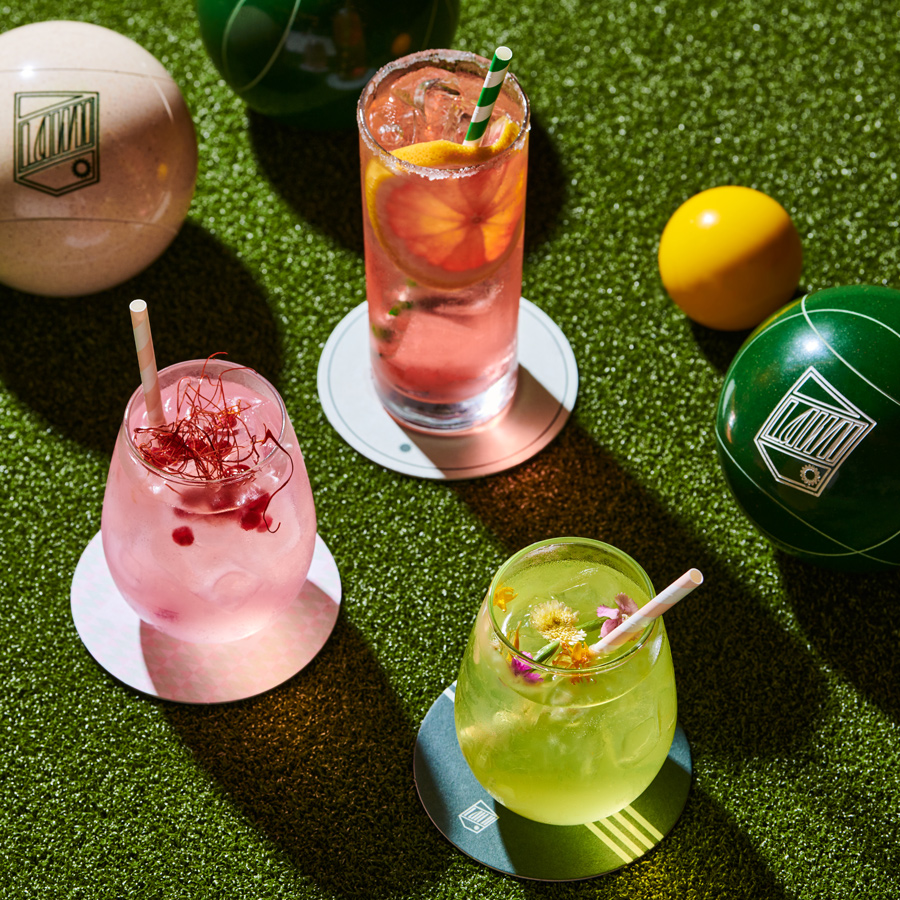 Clubhouse News
Lawn Happenings & Important Updates
COMING SOON
Leagues
The club's inaugural season of league play will be announced shortly. Competition, comaraderie, cocktails. Stay tuned.
Coming Soon
Tailgates
This football season, rent a lawn for your team's games. College and Pro. Watch. Drink. Eat. Play. Win.
Holiday Season
Get Festive
Private event bookings for the holiday season are now open. Reserve your spot (quickly).